The official KPLC pay bill number is 888880 or 888888, which is simple to memorize, and this is the one that almost all Kenyans use. But if you use this Paybill number regularly, you must have experienced systems issues and at times won't be able to pay your bills.
Having alternatives gives you a backup when the official token number suffers service issues. We have compiled the list of KPLC Paybill number alternatives in this article.
The different electricity token shops mentioned on this page are legit and registered with the Kenyan Government.
Effective since September 1, 2022, the Kenya Power and Lightning Company (KPLC) has implemented a measure to exclude third-party agents from selling tokens to pre-paid customers. As a result, the company has limited the options for payments of tokens and postpaid bills exclusively to its authorized channels. Prepaid customers will now be required to purchase their tokens using the M-Pesa Paybill number 888880, while customers enrolled in the postpaid channels can settle their monthly bills through M-Pesa Paybill number 888888 or authorized banks.

Update November 2023
What this means is that the only way to pay your KPLC tokens via M-Pesa is to use the official KPLC Paybill numbers and no other paybill number is allowed. Other KPLC Paybill numbers provided by platforms like VendIt, Dynamo Pawa, and many other third-party alternative Paybill number is no longer active and some of them have shut down operations.
Although there are no alternative Paybill numbers to buy KPLC tokens, there are other platforms and banking systems you can buy your tokens from aside from M-Pesa.
Without further ado, here are 5 ways you can buy KPLC Tokens without charges.
Read Also: How to know your KPLC Token Number | KPLC Self-service explained | Common KPLC CIU errors fix
How to Pay for your KPLC Bills via Mpesa
Before getting into the KPLC alternatives, let's check out how to pay your KPLC bills using Mpesa just in case you are using the Paybill number the wrong way. To pay for your KPLC bills via M-Pesa, follow these steps;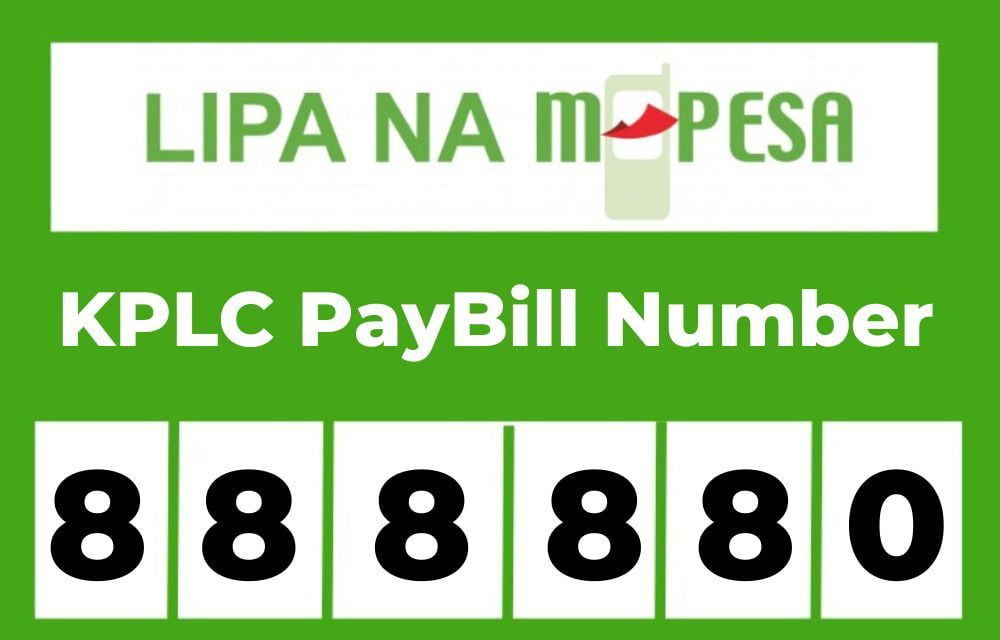 Go to the toolbox on your Safaricom mobile phone and select Safaricom. Or dial *334# to access the M-Pesa Menu.
Then choose Mpesa and 'Lipa na Mpesa.'
Choose 'Pay Bill' and enter the KPLC Paybill Number, which is 888 888 for postpaid customers and 888 880 for prepaid customers.
Enter your full KPLC account number, such as 454536-02.
Enter the amount you'd like to pay.
Enter your M-Pesa PIN number.
Double-check that you've entered the correct information.
Keep an eye out for a confirmation message.
The confirmation message you will receive contains the amount you've paid, as well as the date it was made, and the total number of tokens you've gotten. The message also includes a one-time code made up entirely of numbers, usually 20 digits long. This is the code you must enter into your prepaid meter (for those using the prepaid meter).
Having a range of options gives you a lot of benefits. That is why this post is about other KPLC pay bill numbers you can use to pay for your electricity bills. If the usual Mpesa method above is not functioning or is experiencing service failure, use the alternatives below.
Buy KPLC Tokens Via USSD Code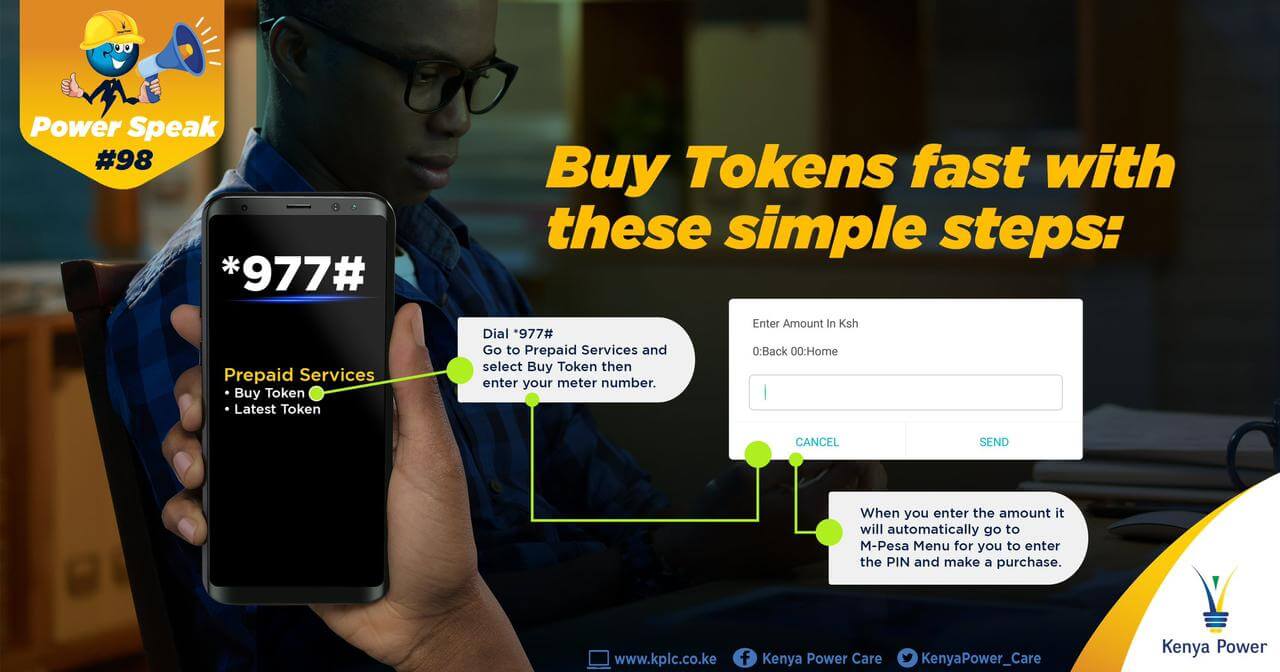 Customers have the option to purchase tokens and settle their electricity bills via the Unstructured Supplementary Service Data (USSD) code *977#, in addition to utilizing Paybill numbers and bank payments. *977# is the official KPLC code to access many of the KPLC services like Jua for sure, managing accounts, bill alerts, buying prepaid and postpaid tokens, etc.
Here is how to buy KPLC Tokens via USSD Code;
On your mobile phone (any network provider), dial *977#.
Select the option for Prepaid Services or postpaid services depending on the type of meter you own.
Enter your meter number.
Enter the amount you wish to pay.
Enter your M-Pesa PIN and then OK.
Confirm the details.
You will receive a message with your Token.
Pay your Electricity Bills using Equitel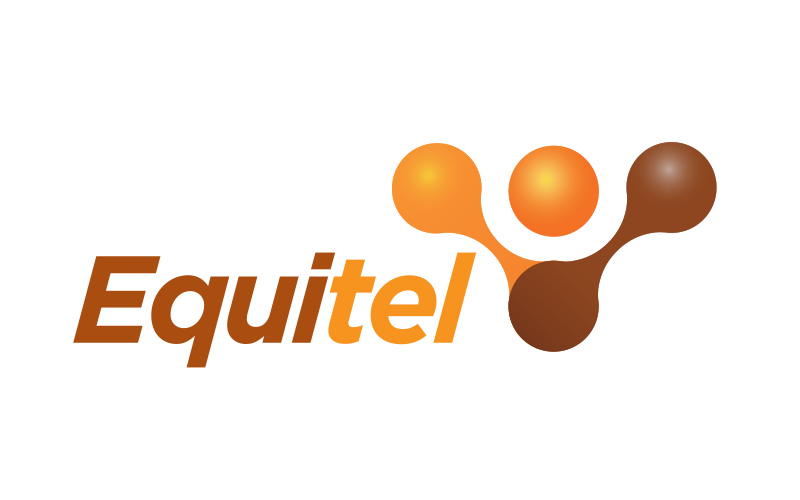 Equitel, a brand under Finserve Africa Limited, allows its customers to pay bills quickly from the comfort of their homes. You can pay your electricity bill quite very fast, and the platform is safe and secure. The platform was previously called Eazzy.
Pay, and this is what you will see when paying your bills.
How to Purchase Kenya Power (KPLC) Prepaid Tokens Using Equitel
From your Equitel menu, choose Eazzy Pay. Eazzy Pay has a Pay Bill option.
Select the bank account number from which you wish to pay, for example, 2451656789102.
Choose Business number – KPLC Token
Type in your KPLC Prepaid Meter Number (for example, 87568917897) and click OK.
Enter the desired payment amount, which should be between KSh100 and Khs.500,000.
Press OK after entering your Equitel PIN.
Press OK to confirm that all details are correct.
You will receive a text message from Equity Bank confirming the transaction.
After that, KPLC will generate a prepaid token that is valid for your meter and send it to you via SMS.
Pay Your Electricity Bill Using Airtel Money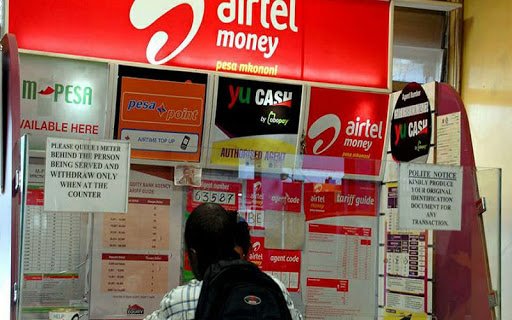 You can also pay your electricity bills using Airtel Money. Airtel Money allows customers in Kenya to perform various financial transactions and services using their mobile phones, such as Money transfers, Airtime top-ups, bill payments, merchant payments, cash withdrawals, savings, and investments. If you are a subscriber of Airtel services, you can opt-in for Airtel Money.
How to Buy KPLC Tokens Via Airtel Money
On your Airtel Mobile Phone, dial *334#.
Select Lipa Na Airtel pay bill.
Select KPLC.
Enter Your KPLC Account Number.
Enter the Desired Amount you want to pay.
Enter your Airtel Pin.
Select OK to confirm your transaction.
You will receive a message that includes the token number, the number of units you've purchased, and your meter number.
Enter the token number generated into your prepaid meter.
Pay your Electricity Bill Using JazaPay
Jazapay is another platform that allows you to pay your electricity bills quickly. The platform is also secure and safe. You can use the app to pay your electricity bills and use it to make several other payments like buying airtime.
If you'd love to pay to purchase your KPLC tokens using JazaPay, follow these guides;
Using your Safaricom phone number only, dial *415#.
From the options on the next page, select option 2, which is KPLC.
Select the option that says, "Buy KPLC Token".
Enter your prepaid number. Next time you pay using JazaPay, you won't need to enter your prepaid number because it will be saved in their database.
Enter the amount you want to purchase. The minimum amount you can purchase is KSh 20.
Next, you will be asked to confirm your purchase. If you haven't made any error, press 1 to confirm.
You will receive an STK Mpesa popup asking you to enter your Mpesa pin.
After entering your PIN, you will receive a message containing your KPLC Token Number.
How to Buy KPLC Token Via Bonga Points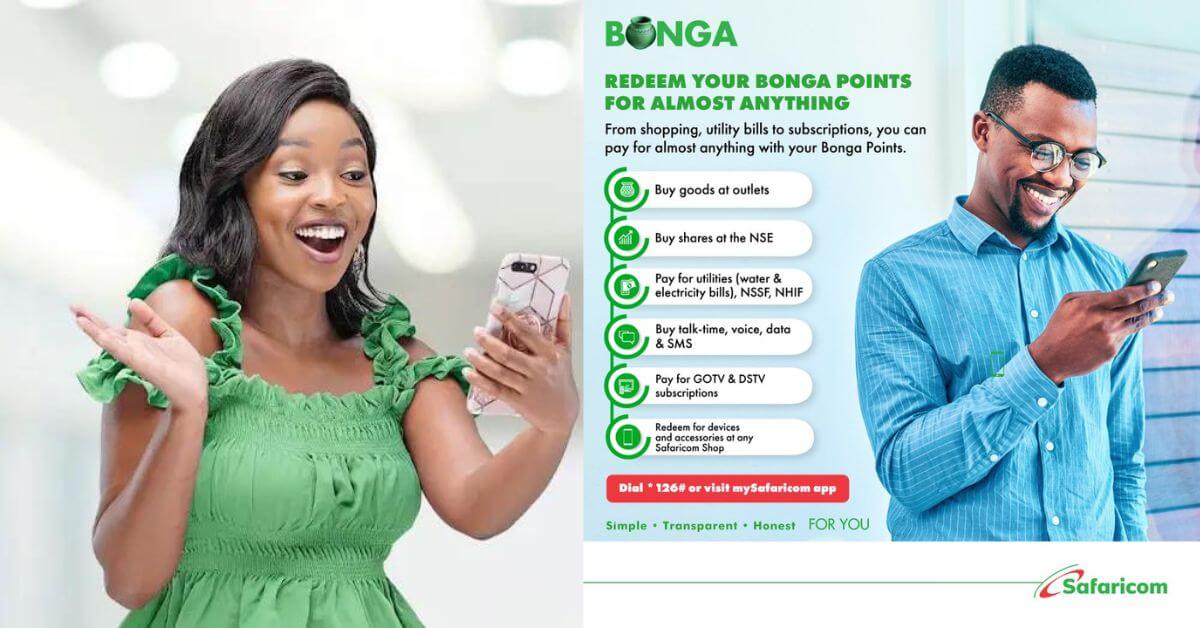 Safaricom Bonga Points is a loyalty program offered by Safaricom to its subscribers whenever they purchase a product or service like Data subscription, airtime, calls, and SMS. Users can redeem their Bonga points for cash or use them to buy KPLC tokens. According to Safaricom, 1 point is equivalent to 20 cents, which means a user with 1000 points can buy tokens worth KSh 200.
To determine the number of Bonga points required for the purchase of power tokens, simply dial *126#, choose Lipa Na Bonga, and then select Bonga Calculator. Here is how to buy KPLC token Via Bonga Points;
To pay your power bill using Bonga Points, dial *126#.
Choose the Lipa na Bonga Points option.
Then, select Pay Bill and enter the appropriate Business number (888888 for postpaid and 888880 for prepaid).
Next, input your account or meter number and the amount you wish to pay.
After confirming the payment details, enter your service pin to complete the transaction. If you need to pay someone else's power bill, simply enter their meter number.
Pay your Electricity Bill Using VendIT
VendIT was a reputable platform to buy your KPLC tokens easily online. The platform no longer offers this service since third-party Paybill numbers were blocked. Before, paying your bills, you can do that via Mpesa using the pay bill number 501200. But the service is no longer available.
Update: VendIt no longer offers payment of Electricity bill. The only service available on the platform is Airtime subscription, TV subsctiption and Water payment via PDSL.

Since September 2022
Here is how to buy KPLC Token via VendIT;
Firstly, Go to your Mpesa app,
Click on Lipa na Mpesa,
Select Paybill,
Enter the Paybill number 501200 (no longer functions),
Where you see enter an account number, you should enter your Kenya Power meter number,
Enter the amount you want to pay,
Lastly, enter your Mpesa pin.
Then, you will receive a message showing your KPLC token number.
Conclusion
The KPLC official pay bill number is not the only way to pay your Kenya electricity bills. You can also buy KPLC tokens via many other platforms when you discover at any time that the official KPLC Paybill is experiencing downtimes. You can pay your electricity bills via USSD, Bonga Points, Airtel Money, Vendit, Dynamo Pawa, Equitel, and many others.
FAQ
What is the KPLC Paybill Number?
The Official KPLC Paybill number is 888 888 for postpaid customers and 888 880 for prepaid customers. Although, there are other KPLC Paybill number alternatives.
What is the Best Alternative KPLC Paybill number?
Third-party KPLC Paybill numbers have been blocked and the only KPLC Paybill number allowed is 888 888 and 888 880 for Postpaid and prepaid customers respectively.
Is 501200 a KPLC Paybill number?
No, 501200 which used to be a KPLC Paybill number used to buy KPLC tokens via VendIt is no longer a functioning and active Paybill number.
Are there Other KPLC Paybill Numbers?
No, the only KPLC Paybill number allowed for buying KPLC tokens is 888 888 for postpaid customers and 888 880 for prepaid customers.
Is the VendIt KPLC Paybill Number still working?
No, VendIt no longer provides the service of allowing customers to pay KPLC bills via the Paybill number 501200.
Is 800904 a KPLC Paybill Number?
No, 800904 is no longer a KPLC Paybill number. This KPLC number was used to pay KPLC bills via Dynamo Pawa, but Dynamo Pawa has shut down operations.