The official KPLC pay bill number is 888880 or 888888, which is simple to memorize, and this is the one that almost all Kenyans use. But if you use this paybill number regularly, you must have experience systems issues and at times won't be able to pay your bills.
Having alternatives gives you a backup when the official token number suffers service issues. We have comprised the list of KPLC paybill number alternatives in this article.
All of the different electricity token shops mentioned on this page are legit and registered with the Kenyan Government.
Without further ado, here is a list of KPLC paybill Alternatives to buying tokens in 2022.
Read Also: How to know your KPLC Token Number | KPLC Self-service explained | Common KPLC CIU errors fix
How to Pay for your KPLC Bills via Mpesa
Before getting into the KPLC alternatives, let's check out how to pay your KPLC bills using Mpesa. To deliver our KPLC bills, follow these steps;
Go to the toolbox on your phone and select Safaricom.
Then choose Mpesa and 'Lipa na Mpesa.'
Choose 'Pay Bill' and enter the KPLC Paybill Number, which is 888 888 for postpaid customers and 888 880 for prepaid customers.
Enter your full KPLC account number, such as 454536-02.
Enter the amount you'd like to pay.
Enter your M-Pesa PIN number.
Double-check that you've entered the correct information.
Keep an eye out for a confirmation message.
The confirmation message you will receive contains the amount you've paid, as well as the date it was made, and the total number of tokens you've gotten. The message also includes a one-time code made up entirely of numbers, usually 20 digits long. This is the code you must enter into your prepaid meter (for those using the prepaid meter).
Having a range of options gives you a lot of benefits. That is why this post is about other KPLC pay bill numbers you can use to pay for your electricity bills. If the usual Mpesa method above is not functioning or experiencing service failure, use the alternatives below.
Pay your Electricity Bills using Equitel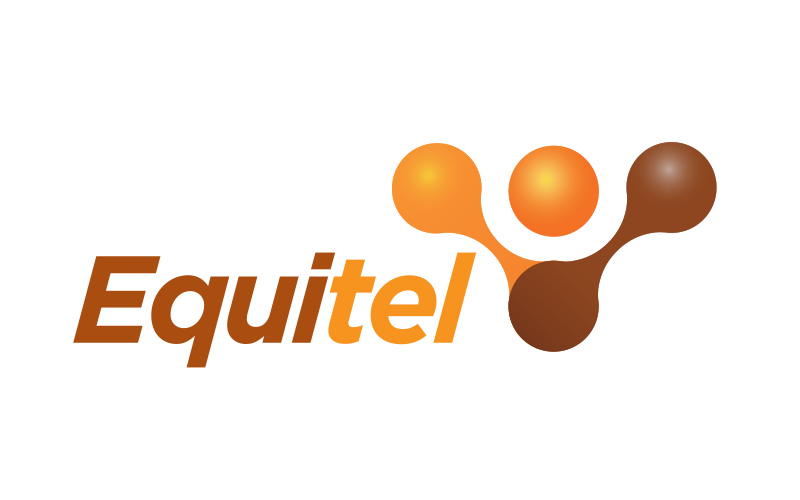 Equitel, a brand under Finserve Africa Limited, allows its customers to pay for bills quickly from the comfort of their homes. You can pay your electricity bill quite very fast, and the platform is safe and secure. The platform was previously called Eazzy.
Pay, and this is what you will see when paying your bills.
How to Purchase Kenya Power (KPLC) Prepaid Tokens Using Equitel
From your Equitel menu, choose Eazzy Pay.Eazzy Pay has a Pay Bill option.
Select the bank account number from which you wish to make a payment, for example, 2451656789102.
Choose Business number – KPLC Token
Type in your KPLC Prepaid Meter Number (for example, 87568917897) and click OK.
Enter the desired payment amount, which should be between KSh100 and Khs.500,000.
Press OK after entering your Equitel PIN.
Press OK to confirm that all details are correct.
You will receive a text message from Equity Bank confirming the transaction.
After that, KPLC will generate a prepaid token that is valid for your meter and send it to you via SMS.
Pay your Electricity Bill Using Dynamo Pawa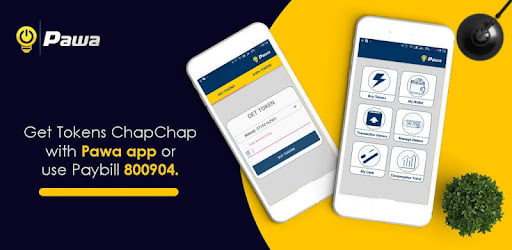 Pawa is an authorized platform to pay your Electricity bills quickly. The platform allows you to pay your bills using paybill or to chat with their customer agents on WhatsApp. The platform is simple, easy to use, and very secure.
How to Purchase Kenya Power (KPLC) Tokens Using Equitel
Since you have two options in purchasing your KPLC tokens using Pawa, we will have to go through the two processes. Here is how to pay your LPLC tokens using Pawa;
Firstly, Go to your Mpesa app,
Click on Lipa na Mpesa,
select Paybill,
Enter the paybill number 800904,
Where you see enter account number, you should to enter your Kenya Power meter number,
Enter the amount you want to pay,
lastly, enter your Mpesa pin.
If you'd like to pay using WhatsApp, follow these steps;
Firstly, make sure you have Whatsapp installed on your phone. If you don't, you can install whatsapp from the Google Play Store.
Next, save the Pawa Whatsapp number on your phone. The Wahtsapp number is +254709279000.
Now go to Whatsapp, and search for the Pawa contacts by typing the name you used in saving the number.
Send a message to them. You can simply say 'Hello'.
You will receive an automatted message, welcoming you to the Dynamo Pawa Whatsapp platform along with the sevice they offer with options you can choose. The options are Token purchase, recent tokens, invalid meter purchase, and paybill number.
Send 1, i.e Token purchase.
Next enter your 11-digit meter number.
Enter the amount you want to purchase. The amount should be between KSh 10 to KSh 20,000.
You will be asked to choose your preferred method of payment, option 1: Mpesa, Option 2: Card, and Option 3: wallet.
select any method you like, then press confirm.
You will be sent a confirmation reply. If the payment method you choosed earlier is Mpesa, an STK Mpesa will pop-yup requiring you to input your Mpesa pin.
Pay your Electricity Bill Using JazaPay
Jazapay is another platform that allows you to pay your electricity bills quickly. The platform is also secure and safe. You can use the app to pay your electricity bills and use it to make several other payments like buying airtime.
If you'd love to pay purchase your KPLC tokens using JazaPay, follow these guides;
Using you Safaricon phone number only, dial *415#.
From the options in the next page, select option 2, that os KPLC.
Select the option that says, "Buy KPLC Token".
Enter your prepaid number. Next time you pay using JazaPay, you won't need to enter your prepaid number because it will be saved in their database.
Enter the amount you want to purchase. The minimum amount you can purchase is KSh 20.
NExt, you will be asked to confirm your purchase. If you have'nt made any error, press 1 to confirm.
You will receive an STK Mpesa popup asking you to enter your Mpesa pin.
Pay your Electricity Bill Using VendIT
VendIT is also another reputable platform to buy your KPLC tokens easily online. This platform works just like the other platforms mentioned in this post. To pay your bills easily, you can also use Mpesa using the paybill number 501200.