Mobile loans are accessible to anyone above 18 years old in Kenya. Many people tend to borrow loans to quickly pay bills and solve some basic needs to pay back when they get their salaries. But in the case of buying a smartphone, you don't need to borrow loans as smartphone loans are better.
If you intend to borrow loans to buy a smartphone, do you know you can now purchase and pay for the phone in monthly installments? If your current salary can not buy you the phone you want, you can now buy a phone on loan and pay back your money monthly.
This article goes through all the platforms you can buy phones on loan in Kenya.
Read Also: Best Loan Apps without CRB Check in Kenya | Kenya Loan USSD Codes
Things to Know Before Buying a Phone on Loans
1. Phone option
All loan platforms that offer smartphone loans have brands they partner with. If you have a specific phone brand you want to buy, and you might not be able to do that as you are limited to a few smartphones. Most popular smartphone companies like Infinix, Tecno, and Samsung are available on most of these loan platforms, but if you want to get a phone like Xiaomi, you will not likely find any of their products on these loan platforms.
2. Phone Lock
The Phone operating system has been coded such that the loan platform has access to the phone until you finish paying up your loans. This means that if you do not pay up your loan when due, the loan platform will lock your phone, and you won't be able to access it anymore until you pay your loans.
Loan platforms lock the phones to avoid scammers who will want to buy the phone on loan and won't want to pay back when due. Once you have finished paying up all of your loans, the lock will be permanently removed, and the loan company won't have access to the phone anymore.
3. Apps on Play Store only
You can only install apps from the Google Play store. You can't install apps from third-party platforms or install apps downloaded or sent from another device. This is done so that you won't be able to enter into the OS system to unlock and deny loan platforms access to the phone.
4. Loan Terms
Before you are given any smartphone, you will have to pay 30% of the cost of the smartphone, and the rest is spread through the loan term. The available loan term is either a 3 or 6-month plan. Some platforms could go up to 12 months.
Platforms to Buy Phones on Loans in Kenya
M-kopa Phones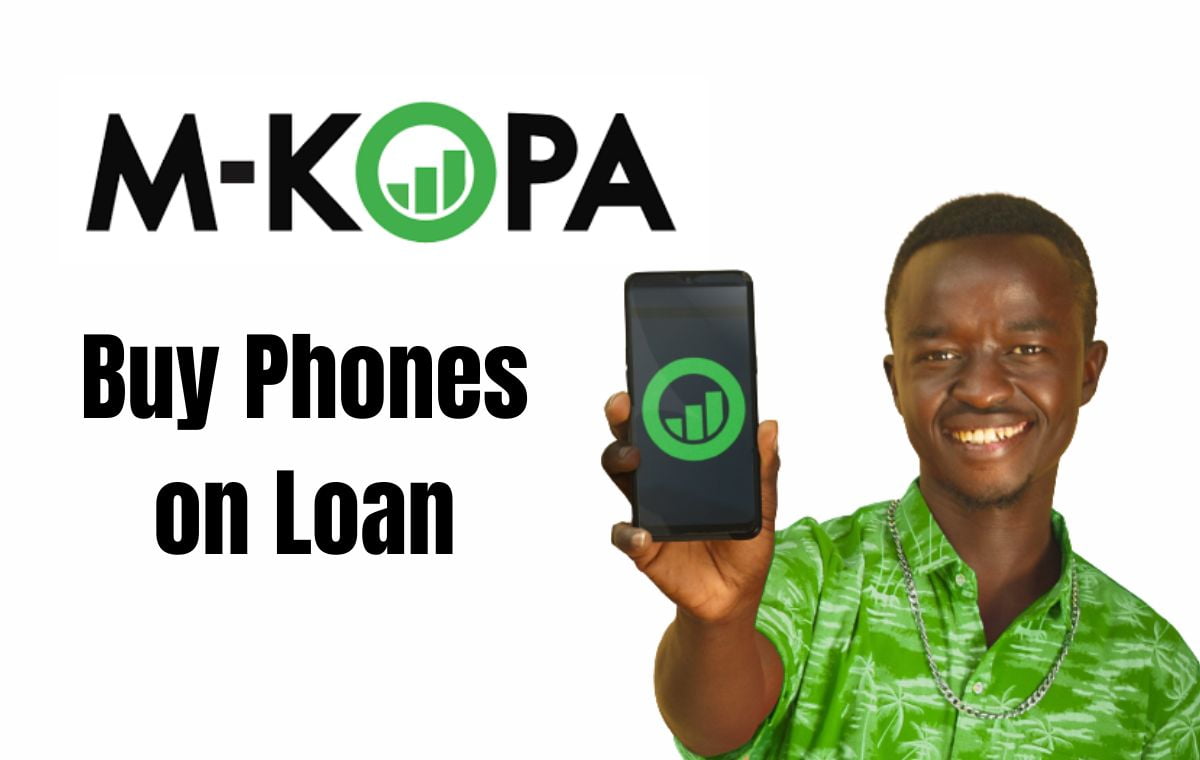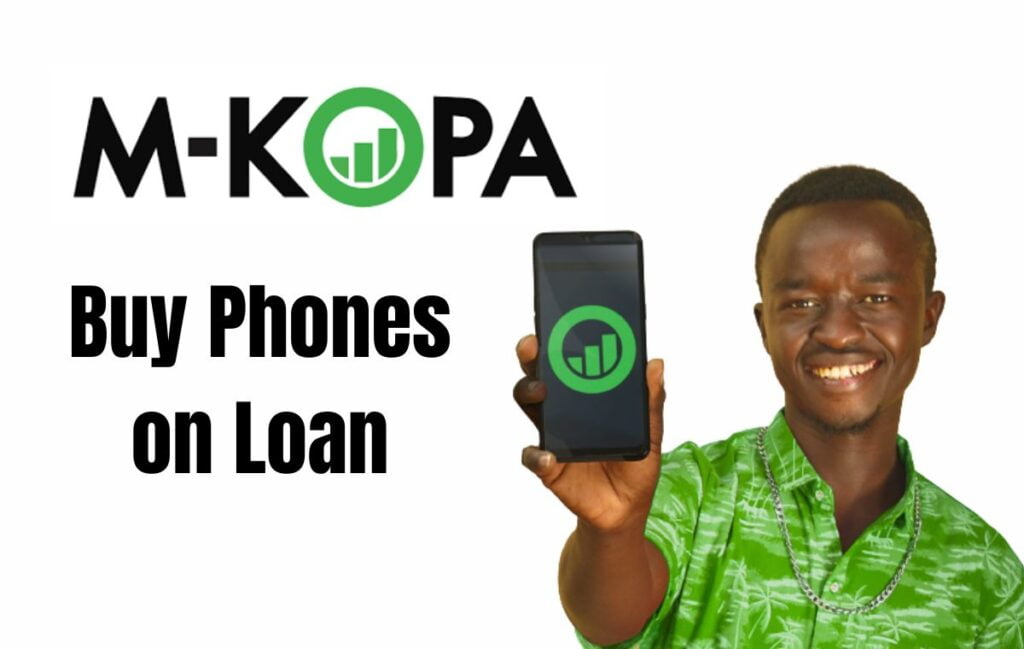 M-Kopa is an African-connected asset finance platform that connects underbanked African customers to vital products such as solar lighting, televisions, refrigerators, smartphones, and financial services. M-Kopa was founded in 2012 and is headquartered in Nairobi.
M-Kopa allows any interested candidate to buy phones on loans. Their eligibility requirement is straightforward: they have a national ID card and are more than 18 years old. Also, make sure you have a good stand with other loan providers.
If you are interested in buying a phone on loan from M-Kopa, visit any Safaricom office or M-kopa outlet, make an initial payment of KSh 3,500 through Mpesa, and collect your chosen phone.
After your phone has been issued, you will have to repay KSh 60 daily until you've fully paid back your loan. Note that your phone will be locked if you don't pay your loan back on time.
Aspira App

Aspira is a product financing platform that arrived in Kenya in 2017 and has since been helping individuals uplift their lives. They have partnered with top retailers in Kenya, including iPhone, Hotpoint, Click Electronics, Samsung Xiami, Tricom Technologies, and to provide the best deals in the market.
The platform provides you with many services, including loans and buying gadgets on loans. You can easily purchase phones on loan in Kenya from anywhere through their Website or contact their customer services.
To buy phones on loan, you have to register on the platform. To register on their Website, visit their registration portal here. You can also register and buy a phone through their app available in the Google Play Store and iOS App Store.
Safaricom Lipa Mdogo Mdogo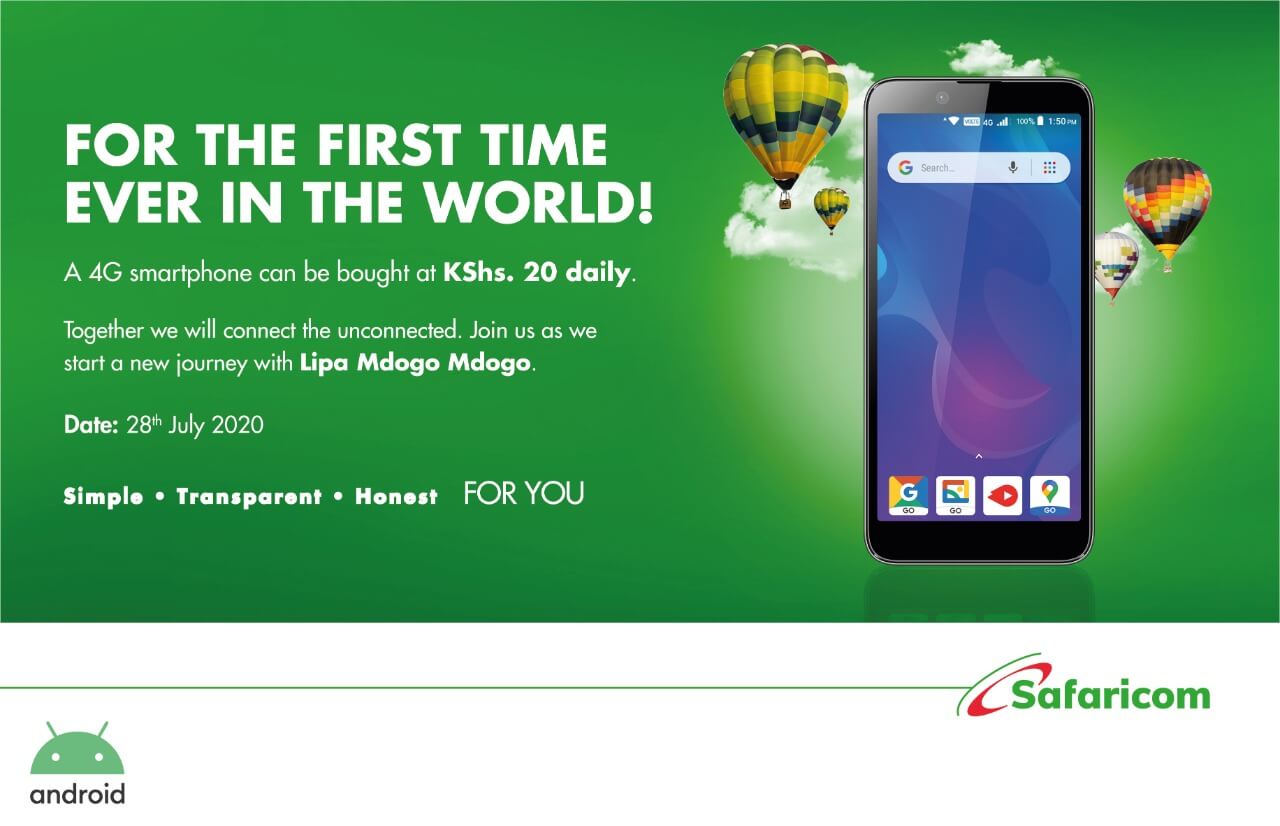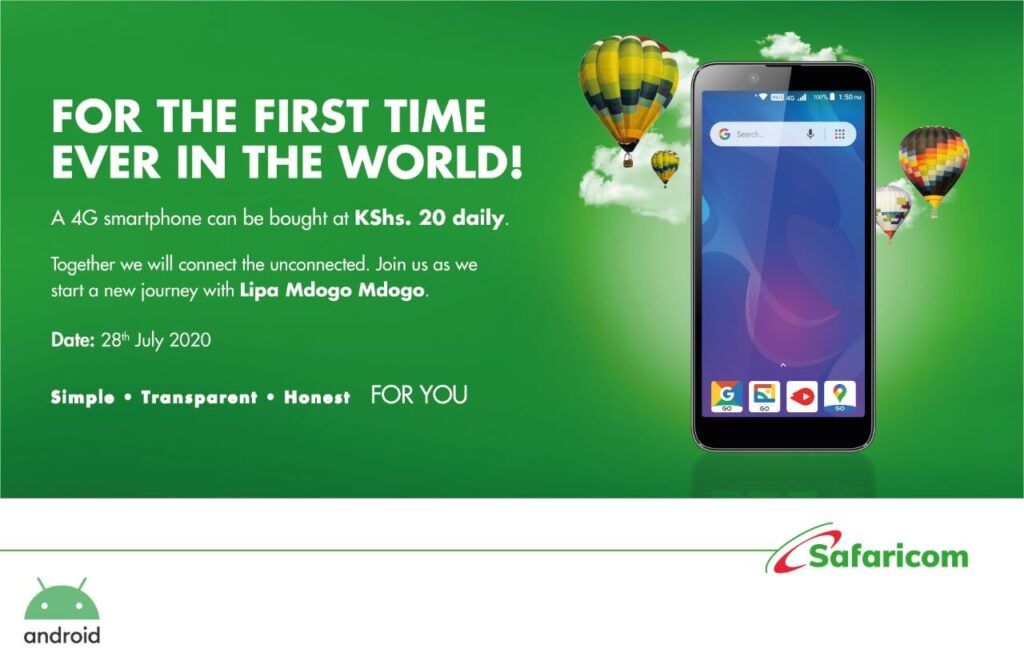 Safaricom provides Safaricom Lipa Mdogo Mdogo to enable its prepaid customers eligible to buy phones on loans. You can easily purchase phones on loan and pay them back in daily or monthly installments.
Unlike Aspira, you only have a few phones to choose from. You only have three phones to choose from when writing: Tecno Camon 19, Tecno Spark 8, and Neon Ray Pro. This means you won't be able to buy the phone you want. Sometimes, you might not be able to choose and only qualify for just one phone.
However, you only get access to the service if you meet the requirements. The requirement includes being a Safaricom user for more than a year, having a smartphone, and having a good stand with other loan providers.
You can check your eligibility status and phone availability by dialing *544# or *544*5#. If you qualify, visit any Safaricom shop or Participating Dealer outlet near you and present the voucher reference number for the handset downpayment. You will pay a downpayment of KSH10,000 before you are issued the phone.
You can repay in installments, either daily, weekly, monthly, partly, or full. All repayment is made at a maximum duration of 9 months.
Note that failure to repay your loan at the stipulated time, Safaricom will lock your phone on the 4th day, and if you do not pay up for a long time, all incoming/outgoing calls/SMS will be barred after the 7th day.
If you still do not repay your loans after a month, your details will be sent to CRB, and you will be disqualified from the service.
Eazzy Simu loan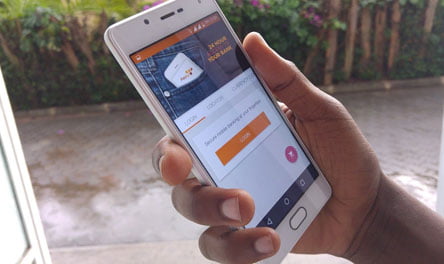 Eazzy Simu loan offered by Equitel Bank is a loan platform that sells phones to its customers on credits, to be paid in monthly installments. Anyone with an account with Equitel Bank through the Eazzy Banking app or Equitel line with a good stand with loan providers is eligible.
Your loan limit determines the kind of phone you can purchase. To check your loan limit, follow these steps;
Open the Equitel mobile app
Click on "My Money"
Click "Eazzy loan."
Click "Get a loan."
Click "Account"
Click "Other loans."
Click on Pin
Then click on "Eazzy Simu loan."
Then click "loan limit."
You can also check your loan limit by following this method;
On the Eazzy app
Click on Request Loan from the menu and then enter your PIN.
Select the amount to borrow
Select the Loan Type as Smartphone
You will get your limit.
To buy phones on loan in Kenya through Eazzy Simu loan, visit any Equitel Bank or other authorized agent nearest to you. The authorized agents are Fast Mobile Connection (Nairobi), Twixt Technologies (Nairobi and Nakuru), and Image Connections (Machakos).
If your loan limit is not enough to get a smartphone, make sure to grow your reputation with the Eazzy loan app to get qualified in the future.
How to Apply For Eazzy Simu Loan
To buy phones on loan from Eazzy Simu, you can do this through the Eazzy app or Equitel Menu.
Go to the Equitel Menu
Click on My Money
Click on Eazzy loan
Then Click on Get Loan
Click on Account followed by Other loans
Enter your pin, then click on Eazzy Simu loan
Then, click on the loan limit
Enter amount
Then, Enter the vendor number
Enter your pin, then click on Send.
You can also do this via the Eazzy loan app.
Enter the Eazzy app
Then click on Request Loan, then enter your PIN.
Choose the account to deposit the loan
Select Loan Type as Smartphone
Enter the amount you want to deposit first.
Select your preferred repayment duration
Confirm merchant
Review your loan details and click on Confirm
Confirm the OTP sent to your phone
You can visit any Equitel bank to collect your phone.
Beba Sasa Lipa Pole Pole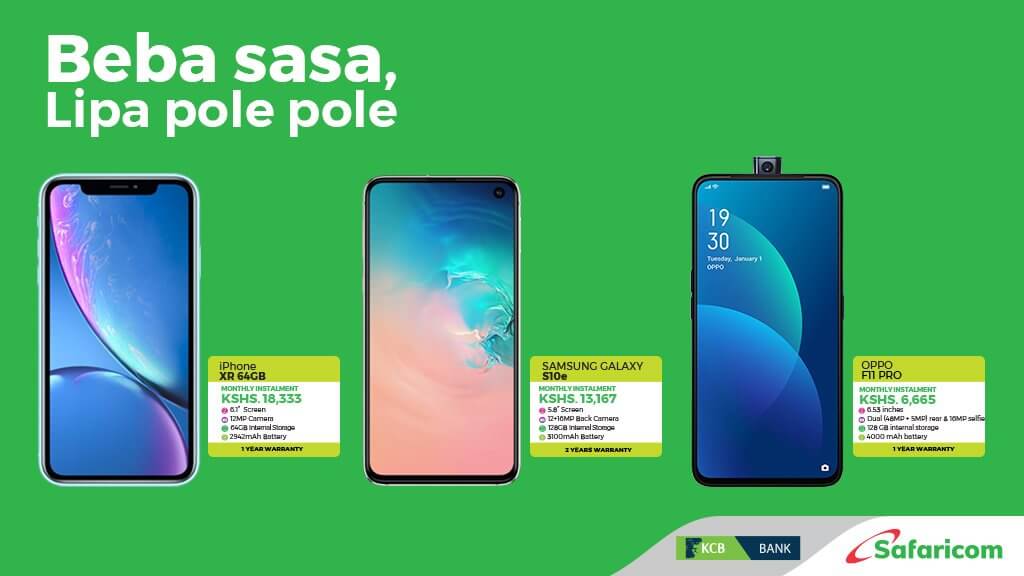 Beba Sasa Lipa Pole Pole is an innovative lending product offered by Safaricom in partnership with KCB to provide smartphones to those who can not afford them. To buy phones on loans through Beba Sasa Lipa Pole Pole, follow these guidelines;
First, Visit the Safriom Website
Browse the list of phones available for loan. Most of the phones are premium.
Download the application form and fill it out.
After filling out the form, scan it and send it to [email protected].
Wait for KCB to review your application. After review, you will be sent a message to tell you if your application was approved or not, and maybe you should consider getting another phone with less price.
If approved, take your National Identity card and KCB credit card to any Safaricom shop to get your phone.
Read Also: Safaricom Home Fibre Packages and Prices
Lipa Later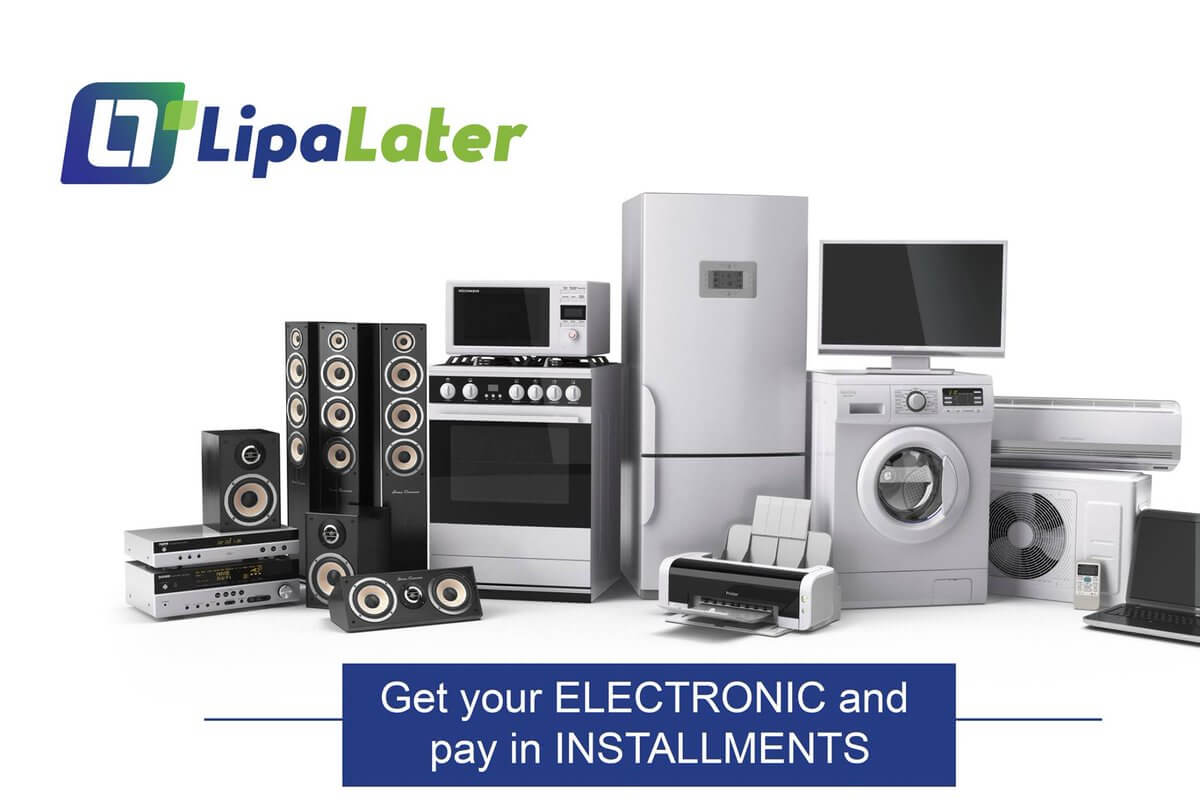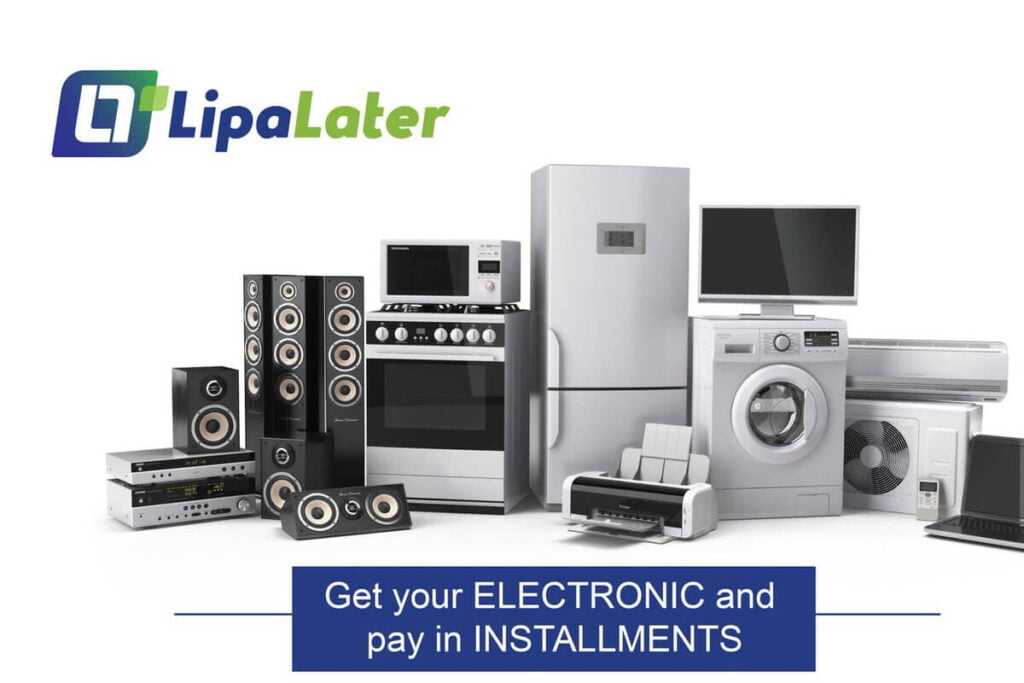 Lipa Later has the most significant number of phones you can get among all the platforms mentioned in this list. The Website is very well composed, giving you phones from many retailers in Kenya.
To qualify for any loan, you are required to submit at least 6 months' statements from Mpesa or your bank statement in the past three months. You will be assigned a loan limit when you submit your bank or Mpesa Statement. The loan limit determines the range of phones available for you.
You can visit any of their branch or partner shops near you to get a phone within your loan limit. Lipa Later will tell you the duration of your repayment, which is usually between two to twelve months.
Miti
Miti also allows its users to buy phones on loan and pay later. You will have to make an initial deposit, and then your phone will be given to you. The phone will be locked if you refuse to pay up your loan on the due date.
FlexPay
FlexPay is another platform that allows you to buy phones on loan and pay later. I don't recommend using their app, as many users have complained of many flaws in their app. To apply for a phone loan, you need to register on the Website.
Before you can collect any phone, you should note that you will pay a down payment of not less than KSh500. The payment duration is three months. Unlike other platforms on this list, you will get your phone after completing your payment.