If you have ever worked online, you must have come across platforms that require a US bank account to withdraw your earnings. For example, platforms like Amazon Affiliates, Fiverr, CJ affiliates, and many other affiliate networks will ask you to provide a US or UK bank account to receive your earnings.
That is where Payoneer comes in. Payoneer is a platform that has been around for quite some time now. You can easily create an account for free, and Payoneer will create three international virtual bank accounts for you. If you register on Payoneer right now using my link below, you will get a $25 bonus after you fund your account for the first time. 
You can easily send your funds straight to your local bank account. That's cool, right? But there are problems associated with Payoneer that the new platform Grey.co solved, especially for Africans.
In this article, we will discuss why Grey.co is the best Payoneer alternative for Nigerians, and why you should use this new platform instead of Payoneer.
Read Also: Grey Alternative | How to Get DOM account in Nigeria
Problems Associated with Payoneer
Poor Exchange rate
The Payoneer exchange rate is poor. The image below shows the exchange rate the last time I withdraw from Payoneer, NGN402.731 per dollar. Although, I made this withdrawal in December. At the same time, the exchange rate on Grey.co as of then was NGN571 per dollar. The difference is almost NGN170. Imagine you withdrawing $1000; the difference between using Payoneer and this new platform is NGN170,000. That's a huge difference. The exchange rate on Grey.co is the same as what you will get when you exchange your funds in the black market.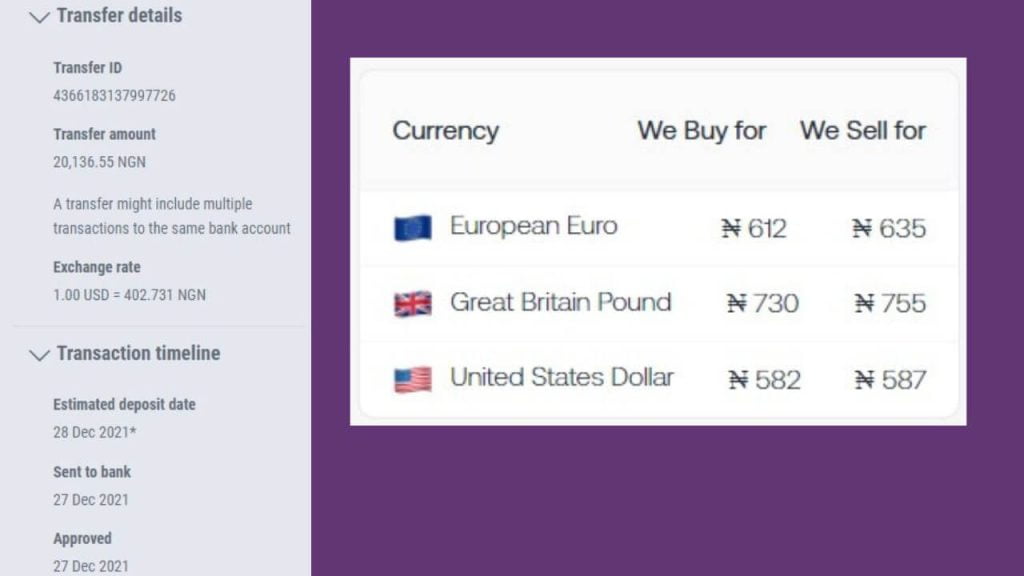 The only way to fix the Dollar exchange issue on Payoneer is to withdraw to your DOM account. Then you can easily withdraw your dollar from your bank and exchange it in the black market. However, this will give you more stress as you will need to visit the bank to withdraw and go to the black market to exchange your dollars. Whereas, with this Payoneer alternative, you can withdraw at that Black Market rate without visiting the bank at all or going to the Black Market.
Watch Video- Best Payoneer Alternatives for Nigerians
$50 Minimum Withdrawal
You can't withdraw less than $50 on Payoneer, and the minimum withdrawal is $50. So even if your balance is $49 and you need money, you can't withdraw this amount until your balance reaches $50. 
The same thing applies to Grey.co as well, but if you want to withdraw to a DOM account, but if you're going to withdraw to your local bank account, you can swap the funds to Naira right in your dashboard. Then easily withdraw your funds in Naira to your Local bank account.
The minimum NGN withdrawal on Grey.co is NGN2500, which means when you have a balance of $10, you can swap it to NGN and then withdraw the funds in Naira to your local bank.
Requirements to Get a Card
To get a Card from Payoneer, you'll need to have received a minimum of $100 (or the equivalent in GBP) in your Payoneer account over the last 6 months. But on Grey.co, you can request your virtual dollar card immediately after your account has been approved.
About Grey.co
Grey.co is a platform created for Africans with a focus on Nigerians. When you register on this platform, you can request a USD, EUR, or GBP bank account. Grey.co will create the account for you in less than a week.
With your foreign account, you can send money and receive money globally, and this platform also allows you to convert currencies at competitive market rates. 
Aboki Africa Inc. provides Grey'sgrey's services, and it is a company incorporated under the laws of Delaware, United States. You must already be guessing it is a Nigerian company from the company's name. Yes, the founders of the company are Nigerians. This way, the company's exchange rate is the same as the black market rate (Aboki).
Requirements to Register on Grey.co
Like any other Banking platform, Grey.co requests the usual banking requirements. You are to provide your;
· National Identity card, International Passport, or Voter's card
· A selfie of yourself
· Proof of Address (PHCN bill, Water, etc.)
· Phone number and Email Address
How to Register on Grey.co
To Register on Grey.co and also get a foreign account for free;
 Visit Grey.co
Enter all your information and your name as they appear on your National ID card or whichever ID you plan to use. Next, your Email and phone number, and you create a password.
Use referral code NJHEPQ to get a $25 bonus.
Next, Verify your Identity. Upload a selfie of yourself, the back and front of your ID card, and your PHCN bill not more than three months old.
You will have to wait for 2-5 days to review your information.
When your account is approved, Request any bank you like. It takes up to a week for your bank account to be ready.
Conclusion
If you currently have a platform you provided a Payoneer US bank account, I'll advise you to switch to Grey because you are getting a better exchange rate here. Even if you withdraw to your Domiciliary account, it is better to make a switch right now, to avoid the stress of exchanging your funds.