You can check if your Huduma number card is available online and also find out where you can get the card. All of this can be done via the Huduma online portal.
As you may already know, the Huduma card is a unique digital multipurpose identity card containing your permanent personal identification number issued to an individual upon registration.
This card allows individuals to access government services including the ability to travel to East Africa using it as a travel document. This card is issued by the government and contains an individual's biometrics and data.
Kenya's government started the registration of this card in March 2019. The registration was targeted at those aged six and above. The registration lasted 45 days and the Kenya government expected that every of its citizens must have registered during this time.
The issuance of the Huduma card began on December 1, 2020, with a launch in Machakos and Kiambu Counties on November 18, 2020. A countrywide distribution began in February 2021 and all Kenyan adults who have enrolled are likely to receive their Huduma Card by December 2021.
If you haven't received yours by now, then this article is for you. The rest of this article explains how you can check your Huduma number card status online.
Read– How to check CRB status online | How to know certificate of good conduct is ready for collection
How to get your Huduma number card
Before showing you how to check your Huduma number card online, let's take a look at how Huduma notifies you if your card is ready.
If your card is ready, Huduma will send you an SMS informing you that your card is ready and will be delivered to a specific delivery destination. Usually, the delivery destination is the closest to your registered address. if peradventure you are unhappy with the delivery destination, the SMS will include a URL link that you can use to change the delivery destination.
Clicking on the URL link also gives you access to the Huduma Namba portal which contains a list of all existing delivery destinations, for you to know where to choose. All operational National Registration Bureau (NRB) offices and Huduma Centres across the country are provided as delivery destinations.
Note that you cannot change your delivery destination after 48 hours from the time the SMS was sent to you. This is usually because, after this period, the card must have been packaged and it's on its way to the delivery destination.
Read Also: How to know if your Passport is ready for collection
How to Check Your Huduma Number Card Status Online
If you haven't received any messages from Huduma and probably wondering if the card is ready or probably delivered, you can also check that online. Huduma has an online portal where individuals can check to see if their Huduma number card is ready. The details will show you if your card is ready, the location, and also if it has been collected or not.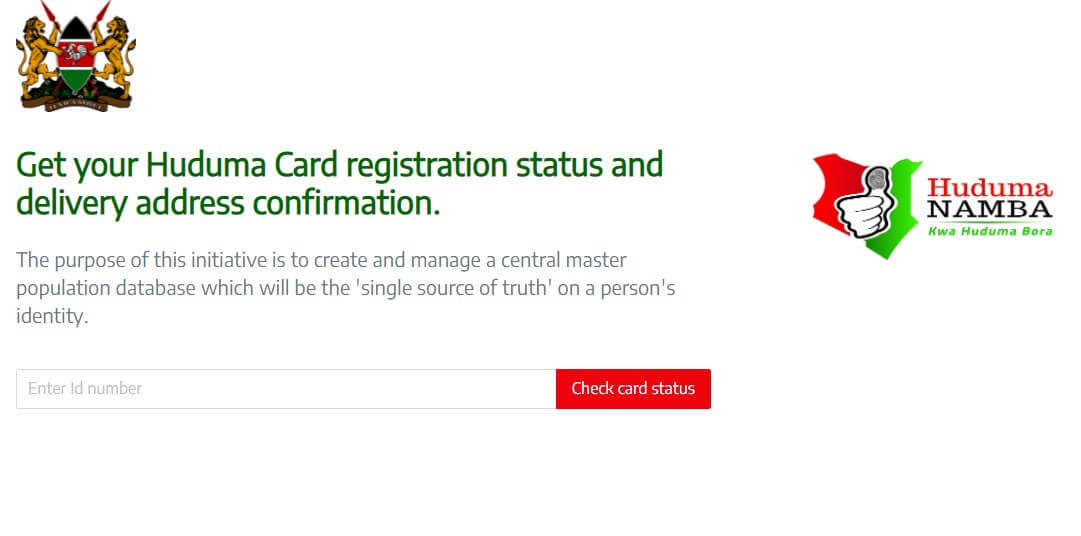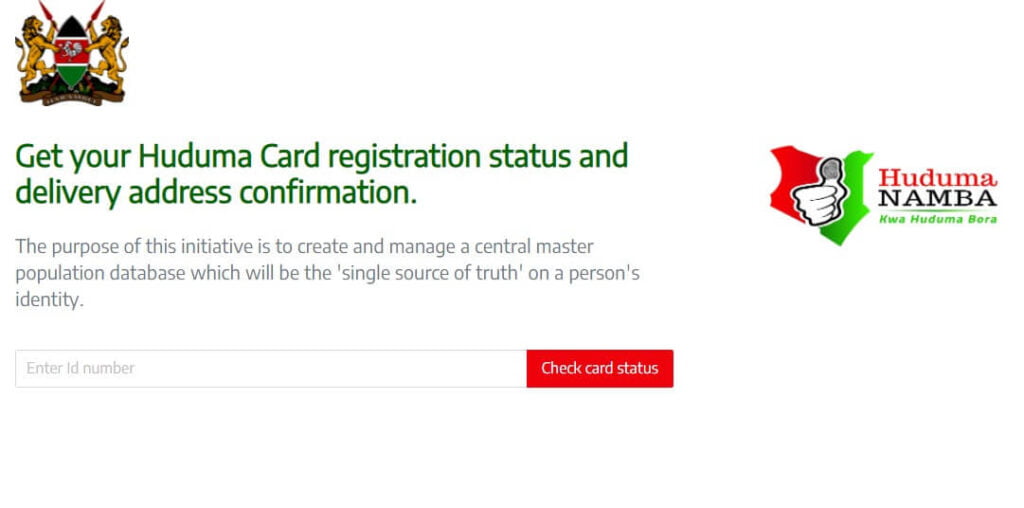 To check your Huduma card, visit the Huduma Namba portal
Typed in your ID Number (This is your National ID Card)
Click on Check Card Status
I haven't Registered, When will the next phase begin
If you are yet to register, no worries at all as a date will be communicated soon. The Federal government is already making preparations for the next round and therefore continuous registration will commence soon. The registration is expected to begin anytime soon on a date to be communicated by the Secretary/ Principal Secretary of the State Department of the Interior.
Afterward, registration will be made at all times for newly born babies. The platform was created initially for registrations should be made at birth.