Mokash is a mobile lending app that operates in Kenya in partnership with Safaricom and CBA Bank (now NCBA Bank). It provides short-term loans and encourages savings through its mobile platform. Users can access loans based on their creditworthiness and transaction history. Loan approvals are quick, and repayments are typically made through M-Pesa.
Mokash aims to promote financial inclusion by offering accessible financial services to Safaricom subscribers. The whole process from registrations to applying for the loan is carried out using the Mokash loan app available on the Google Play store and Apple store.
The rest of this blog post shows you how to get the MoKash loan app, how to register an account, what you need to know before you start borrowing money, the interest rate, the maximum amount you can borrow, the repayment period, the MoKash pay bill number, and a few other things.
Without further ado, let's dive into the content.
MoKash Loan App Requirement
Before applying for a loan, the following requirements must be satisfied to be eligible for a MoKash loan:
Safaricom Line: You need to have an active Safaricom mobile phone line because Mokash operates in collaboration with Safaricom.
M-Pesa Account: You should have an active M-Pesa account as Mokash loans and repayments are typically processed through M-Pesa.
National ID: You may be required to provide your National ID number for identity verification purposes.
How To Apply for Mokash Loan
If you have the loan requirement ready, you can now proceed to apply for the loan. To apply for the Mokash loan, follow the following procedures;
Go to the Play Store
Search for the MoKash Loan app, and download and install the app.
Launch the app for the first time. You will be taken to the page that requests you either login or register.
Click on Register.
Enter your phone number into the relevant space to receive a verification code through SMS.
After validating your phone number, create a login password for any future logins, confirm the password, and click the 'Done button'.
You will be taken to the homepage where you will prompted to enter your personal details and ID verification.
You will also need to grant the app access to your phone contacts, messages, and some other applications. Some of the information used for verification includes your name, ID, date of birth, location, email address, employment information, and two emergency contacts.
Note that you can only register with a Safaricom phone number.
Mokash Interest Rate
Mokash did not specifically state their interest rate to the public, but the interest rates can vary based on factors such as the loan amount, loan tenure, and the user's creditworthiness. Mokash, like many other mobile lending apps in Kenya, charged interest rates that could be relatively high compared to traditional banking institutions. These rates are often expressed as monthly interest rates or annualized percentage rates (APRs).
Mokash provides clear information about interest rates and fees to borrowers before they accept a loan offer, as per regulatory guidelines. At the same time, we can still identify the loan interest rate for a given amount based on my personal experience.
The loan amount I borrowed from Mokash was KES 6,000, the loan tenure was 2 months, and the money I repaid each month was KES 3,754.35. From this information, I can deduce the monthly interest rate.
Total Amount Repaid = 3,754.35 + 3,754.35 = Kes 7,508.7
Total Interest = Amount Repaid – Loan
Total Interest = 7,708.7 – 6000 = Kes 1,508.7
Monthly interest = 1,508.7/2 = Kes 754.35
Monthly Interest Rate = Interest/Loan X 100%
Monthly Interest Rate = 754.35/6000 X 100% = 12.57%
The interest I paid monthly was 12.57%. Therefore, it is safe to say that Mokash interest ranges from 3 – 15% per month. But you should make sure to carefully review and understand the terms and costs associated with any loan you consider taking.
Mokash Loan Amount Limit
Users of the Mokash loan app can borrow any amount between KSh 1,000 and KSh 30,000. However, this amount may be restricted for some users if the platform detects any inappropriate behavior or if you have any outstanding fees.
Mokash Loan Repayment Duration
Mokash provides a preset duration of the loan and you are allowed to select any duration you like and feel is okay by you. The loan duration ranges anywhere between 14 days and 3 months. You should know that the longer the duration you set, the larger the amount to be repaid back.
How to Repay a MoKash Loan with a Paybill Number from Mokash
You can repay your Mokash loans easily via M-Pesa using the Mokash Paybill number. The pay Mokash bill number is 4023691. For those who don't know how to pay bills using the pay bill number, follow the procedures below;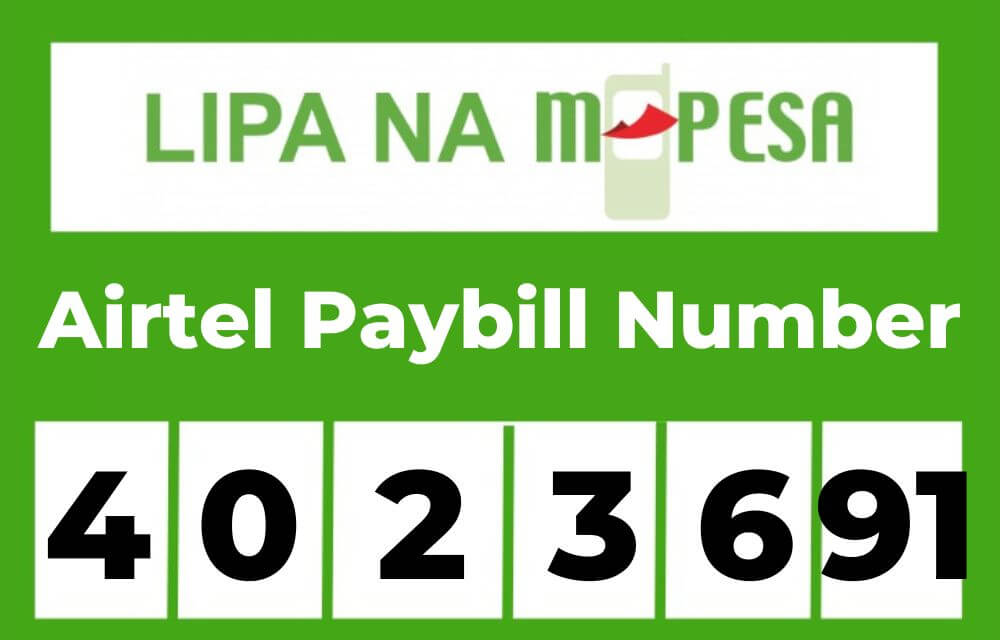 Navigate to M-Pesa on your phone's Safaricom menu or use the M-Pesa app.
Choose Lipa na M-PESA.
Select Paybill from the drop-down menu.
Enter the Paybill number, 4023691.
Enter your M-Pesa number, which you used to register, as the account number.
Enter the amount you want to pay back.
Enter your M-PESA pin.
Check that all of the information is correct, then click 'Done.'
You will get a notification information you that your loan has been repaid and also a message from MPesa showing amount deducted from your account.
Late payment penalties for MoKash
It is always advisable to always repay your loan before/on the due date. In order to make sure people repay their laon before the due date, loan providers apply late payment penalty fees, and most times, these fees are higher than the normal interest rate. For Mokash, the loan payment penalty fee is 2% daily interest starting from the followind day after the loan was due.
Overpayment on a MoKash loan
When using MPesa or other mobile wallet to repay your loans, you might overpay your loans or enter a bigger amoun by mistake. When this happens, your excess amount will be refunded to the account you used to pay within 15 days after settlement of all payents.
Contacts for MoKash Loans
If you encouter any error while applying for Mokash loan, or you have some questions or enquiry to make, you should contack Mokash. Here's how to get in touch:
Call 0110835100
Chat with a customer services representative via Whatsapp on 0110835101
Mokash Loans may be found on Facebook at Facebook.com/mokash-loans.
Mokash's email address is [email protected].
Mokash Alternatives