Airtel Kenya is a telecommunications company in Kenya that provides mobile voice and data services, as well as fixed-line broadband and voice services. It is a subsidiary of Bharti Airtel, one of the largest telecommunications companies in the world.
The company was launched in 2000 and has since grown to become the second-largest mobile network operator in the country after Safaricom, with a significant market share. Airtel Kenya also offers various value-added services such as mobile banking, mobile money transfer, and mobile commerce services.
Since most Kenyans use the M-Pesa as their primary mobile banking and money transfer service, you will like to use their service in buying your Airtel Airtime. Like many other banking platforms, you will be charged transaction fees when you purchase airtime on the M-PESA platform. So, in this article, we will show you how to buy Airtel airtime from M-PESA without charges.
How to buy Airtel Airtime from M-PESA without charges
Here is how to recharge your Airtel line from M-PESA without charges;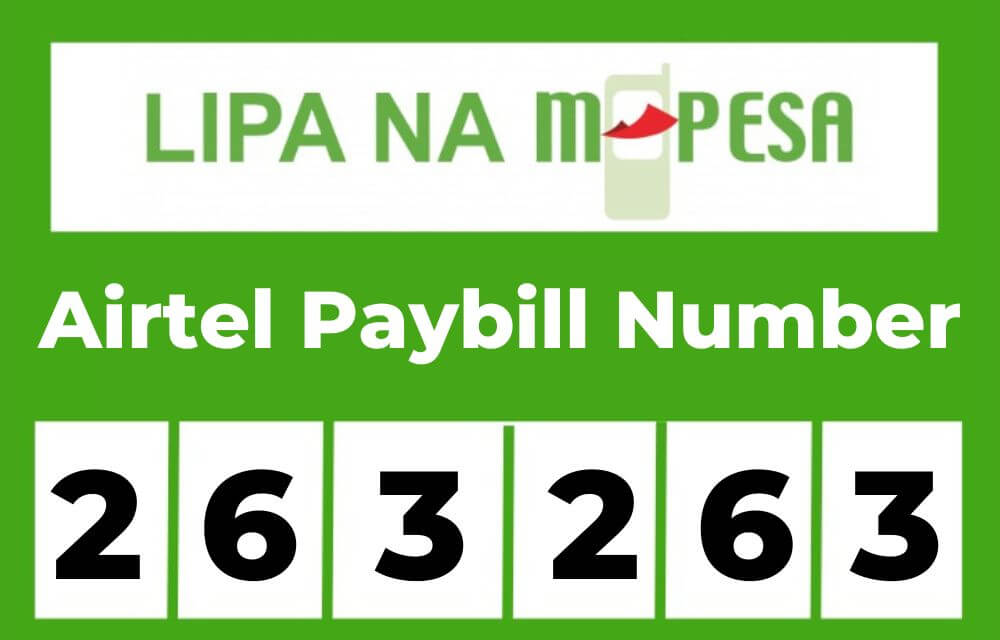 Go to M-PESA
Click on Menu
Select the "Pay Bill" option
Where it says Business number, enter 263263
Enter the Airtel number as the account number
Enter amount
Enter PIN to authenticate
That's just how to buy Airtel airtime from your M-PESA. You will need to use the new pay bill number 263263 to avoid being charged for the transaction. This is a new Paybill number that benefits you from not getting charged for buying Airtel airtime.