The Kenya government launched a new digital plate number for all vehicles on August 30, 2022, and gave car owners 18 months to change their vehicles' plate numbers. The launch of this new digital plate number complies with the Traffic Act of 2016, which includes a provision that allows law enforcement to track automobiles suspected of being involved in a crime or illegal. The plate number features visible and invisible security to ease tracing in the event of a crime or offense.
In this article, we will show you how to apply for the new digital number plates in Kenya.
Read Also: How to know if your Passport is ready for collection
Cost of getting the New Digital Number Plates
There are fees payable to get the new digital number plates in Kenya. Motor Vehicles are to a non-refundable fee of KSh 3,000 while motorcycles pay KSh 1,500
How To Apply For The New NTSA Digital Number Plates In Kenya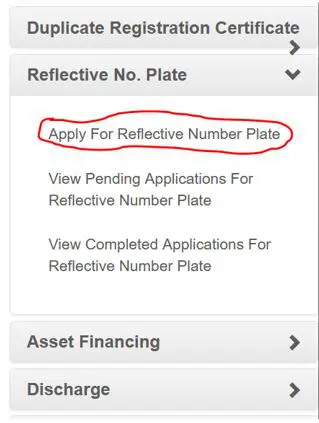 Ensure that your vehicle is registered with the relevant government agency. If you have recently purchased a new vehicle, the dealer usually assists with the initial registration process.
Prepare the necessary documents for the application. These typically include the vehicle's original logbook (also known as the ownership document), a copy of your national identification card or passport, and proof of payment for the car.
Access the National Transport and Safety Authority (NTSA) online portal at https://timsvirl.ntsa.go.ke. Create an account if you haven't already done so.
Log in to your NTSA account and navigate to the "Services" section on the left-hand side of the page. click on "Vehicle Registration'.
Click on Reflective No. Plate, then Apply for reflective No. Plate
You will be taken to a page that lists all your registered vehicles if you have more than one. Choose the vehicle you want to register a new plate number for.
Review the vehicle details and then click on next.
You will be asked to select the reason you are applying for a reflective number plate. Then select the option that says, 'new generation plate'.
Select your preferred notification method; SMS or Email.
Select your preferred type of front and back number plate; Square or Oblong.
select the nearest plate counter collection office in your area.
You will be asked to upload a PDF version of the original logbook and an image of the number plates. This will be done under the Lost/Defaced Number Plate &  Tape Lifting Report sections. You are not required to upload a Tape lifting report when applying for a newly generated digital number plate, that is when registering a new car.
Review and confirm your vehicle details and particulars.
Pay for the number plate. Note that when you pay through M-Pesa, you will be charged KSh 3050. The extra KSh50 is for bank charges. You will also be charged some fees when you use other payment methods as well.
You will receive an SMS or Email (depending on your preferred notification method chosen when registering) when the plate number is available. The plate number usually takes about seven days.
You should note that when collecting the new plate number, you will have to return your old plate number to NTSA. You will be trading the old number plate with the new one.
Read Also: Check if e-citizen of certificate of good conduct is ready for download