Many of you are aware of buying your KPLC token via the official KPLC pay bill number 888880 or 888888 using M-Pesa. But there are many other ways to buy your KPLC tokens without charges if you don't want to buy your KPLC token using M-Pesa. The M-Pesa platform is not the only place to buy your KPLC tokens in Kenya, there are many other ways you can quickly buy tokens and some will not involve charging you for the service. One of the platforms you can buy KPLC Token is through your Airtel Money wallet.
In this blog post, I will show you how to buy KPLC Tokens via Airtel Money in Kenya. Without further ado, let's get straight into it.
How to Buy KPLC Tokens Via Airtel Money
If you're looking for a hassle-free way to top up your KPLC (Kenya Power and Lighting Company) tokens, Airtel Money has got you covered. In this section, we'll walk you through the simple steps to purchase KPLC tokens seamlessly with your Airtel Money account.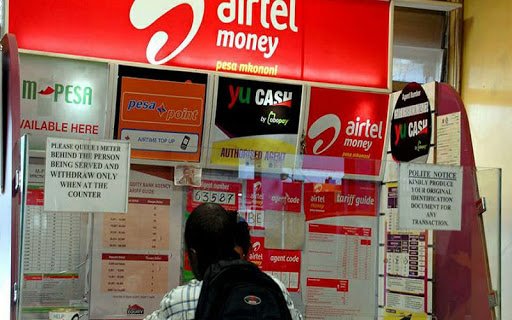 Step 1: Ensure Adequate Airtel Money Balance
Before you embark on your token-buying journey, double-check that your Airtel Money account has sufficient funds to cover the cost of the tokens you wish to purchase.
Step 2: Access Your Airtel Money Menu
To initiate the transaction, navigate to your Airtel Money menu. This can typically be done by dialing *334# on your Airtel mobile phone.
Step 3: Select "Lipa Na Airtel Paybill"
Once you're in the Airtel Money menu, choose the "Lipa Na Airtel Paybill" option to initiate the payment process.
Step 4: Select KPLC
For the next step, you'll need to select the KPLC from the Menu. This tells Airtel Money where your payment is headed.
Step 5: Provide Your KPLC Account Number
Accurate input is essential at this stage. Enter your KPLC account number correctly. Any errors here can lead to issues with your token allocation.
Step 6: Specify the Amount
Input the amount you want to purchase in KPLC tokens. Ensure it matches your electricity consumption or the intended payment amount.
Step 7: Confirm with Your Airtel Money PIN
For transaction security, confirm the payment by entering your Airtel Money PIN when prompted.
Step 8: Review Transaction Details
Take a moment to review all the transaction details on your screen. Verify that your KPLC account number and the amount are accurate.
Step 9: Confirm the Transaction
If everything appears in order, go ahead and confirm the transaction. Airtel Money will process your payment promptly.
Step 10: Receive Your KPLC Token
Upon successful payment, expect a text message from KPLC containing your prepaid token information. This message will include the token number, the number of units you've purchased, and your meter number.
Step 11: Apply the Token to Your Meter
To complete the process, input the token number provided in the message onto your electricity meter. Voila! Your electricity units are topped up and ready to go.
Conclusion
Thanks to Airtel Money, buying KPLC tokens is now a breeze. No more queues or scratch cards are needed—just a few clicks on your mobile phone, and you're all set to keep the lights on. Enjoy the convenience of Airtel Money for your electricity needs!