Paying for GOtv via M-Pesa offers a convenient, accessible, and secure method of renewing your subscription. With the ability to make payments anytime and anywhere, M-Pesa ensures uninterrupted access to your favorite channels. The real-time processing of transactions, coupled with the extensive M-Pesa agent network, provides speed and accessibility. Additionally, the transaction history and potential incentives or offers further enhance the benefits of paying via M-Pesa, making it a preferred choice for GOtv subscribers in Kenya.
In this post, we explained how to pay for your Gotv subscription via M-Pesa. You should however know that before paying for the Gotv subscription, you should know the cost of the package you are paying for. You can check this out in our post on GoTV packages, channels, and prices.
How to Pay for GoTV via Mpesa in Kenya
To pay for GOtv via M-Pesa in Kenya in 2023, you can follow these steps: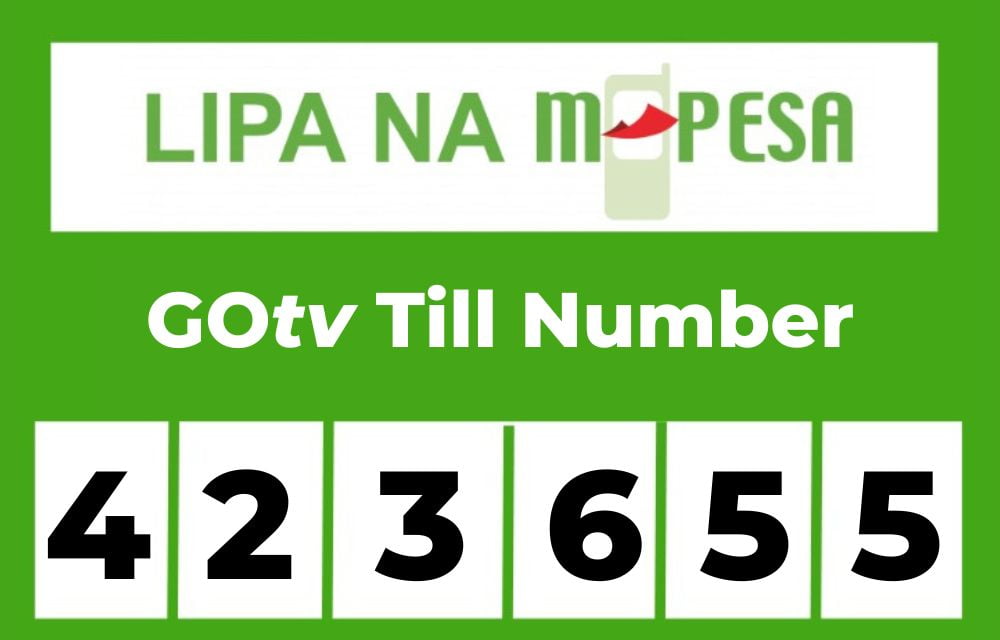 Ensure you have sufficient funds in your M-Pesa account.
Go to the M-Pesa menu on your mobile phone. This is usually accessed through the Safaricom SIM Toolkit or by dialing *234#.
Select "Lipa na M-Pesa" from the menu options.
Choose "Pay Bill" and enter the GOtv Paybill number, which is 423655.
Enter your GOtv IUC number as the account number. This is usually located on the front of your GOtv decoder or can be obtained from your GOtv customer care.
Enter the amount you want to pay for your GOtv subscription depending on the cost of the package you want to purchase.
Enter your M-Pesa PIN to confirm the transaction.
Review the transaction details and ensure they are accurate.
Confirm the payment by pressing "OK" or "Send" on your mobile phone.
You will receive a confirmation SMS from M-Pesa and GOtv confirming the successful payment.
Your GOtv subscription will be updated, and your services will be reactivated within a few minutes.
How to Activate GOTV after Payment and you see the E16 Error
The E16 error is a common error you get most of the time after you have successfully paid your payment. This error usually occurs when you pay for your subscription while your Gotv is switched off.
If you come across this error, the simplest way of resolving it is to send a text message with the word RESET followed by your IUC number to 22688. You can as well dial *423# from your phone to clear the error.
Another way to solve the error is via the Gotv website, via the link https://eazy.gotvafrica.com/en/ke/clear-error-code.